The terrible tornadoes that recently hit our area came through Alabama on a Wednesday (April 27th to be exact). By Saturday, our regular season baseball team had pulled together a bunch of stuff to pack some zip loc bags full of necessities.
Each bag was packed with a toothbrush, toothpaste, wash cloth, hand towel, finger nail clippers, bottled water, soap, comb and a package of bandaids.
Brad printed out some pictures of our team so that the boys could sign them. Each bag had one picture included.
They all took pride in signing their names. I thought they would enjoy dropping items into each bag, but they actually had no interest at all. The parents packed the bags while the boys kept signing away.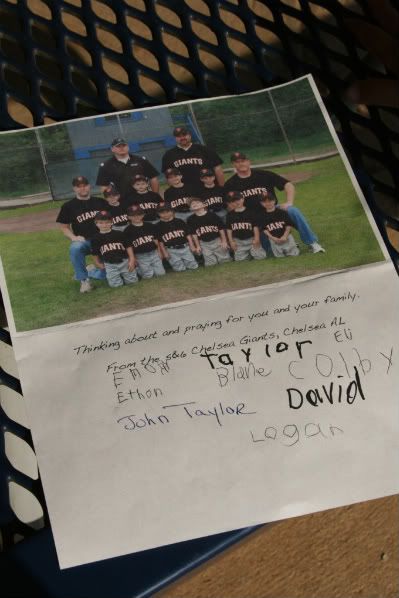 We were able to complete 29 bags and we gave all the left over extras to New Heights United Methodist Church so they could make more bags.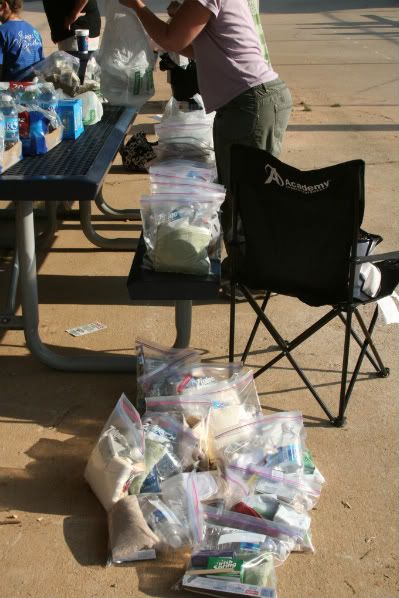 While this was a very small donation to some folks who lost everything in the tornadoes, we think it was great to get the boys involved in giving something to people in need.