This weekend is the Chelsea 6U invitation in Vincent, AL. We won our game last night and won both games today. This means we play tomorrow at 5:30 and if we win that game we play in the Championship at 7:00!
Our boys are doing SO great.
David got a double play today - and for this he earned the game ball!!!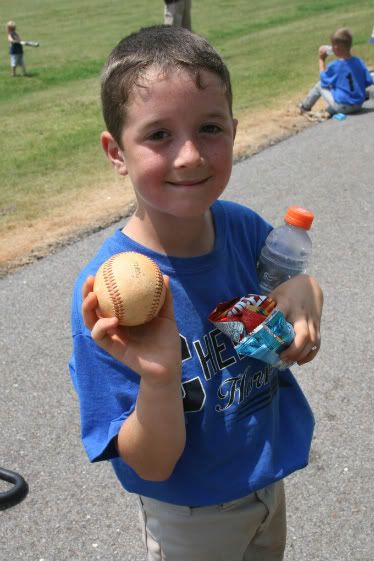 This is the whole team. We have one good looking group of boys!!!!