So it's been a LONG time since I've made a quilt. This one is a gift for a sweet friend's daughter and is about a year late (so so sorry Mykell). But better late than never, eh?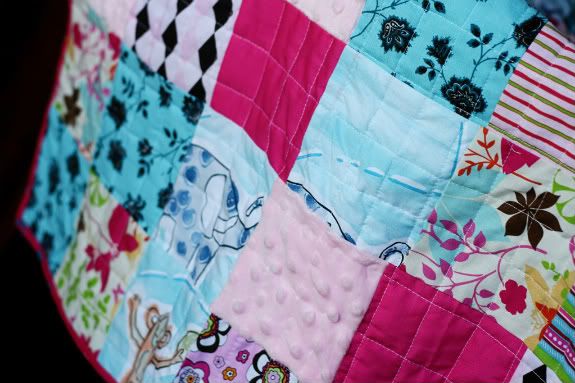 I talked to a friend of mine who is well versed in quilting and was telling her how it's so not perfect and I couldn't get the binding right and my corners aren't straight enough. Her comment was:
Finished is better than perfect.
Thank you, Lascella, for that comment.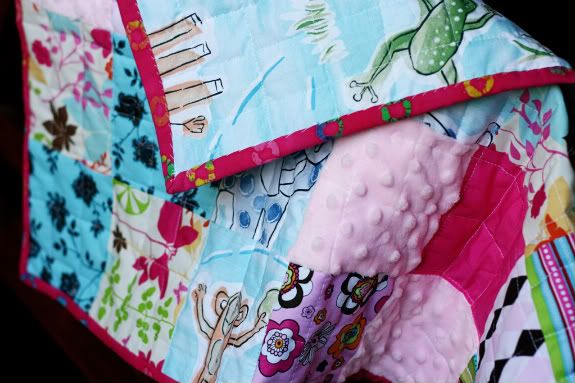 Aly, I hope you like it.