I know I'm wishy-washy. Apparently very much so. I went to wordpress and like a lot of features of it, but also hated my template. I couldn't get past how lame and boring it was. So I (think) I am back to blogger.
So let's try this again, shall we?
Thanks for sticking with me.
And since I haven't posted HERE in too long, here is a sweet picture of my boy.
And this one is definitely one my favorites from the season so far...David and all of his best buddies.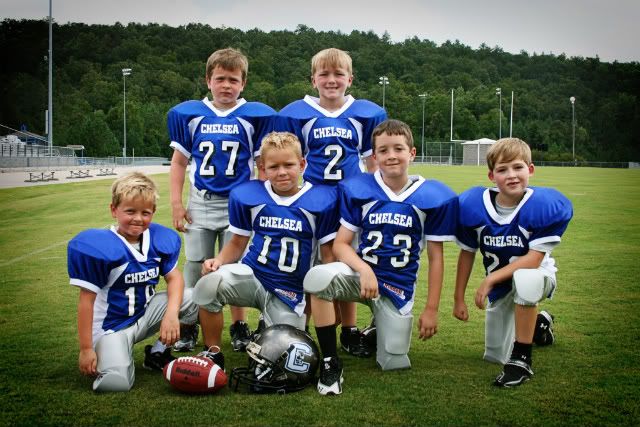 Oh and one other little Wordpress problem is I can't remember my log in. My computer logged me out and I didn't write my password down either. DOH!