...wasn't so bad. In fact it was great. Having a birthday on Saturday is just wonderful. Especially since it was the nicest weekend we've had around these parts since - um, October.
Brad let me sleep in. Hallelujah!
Then David and his basketball team won their game in the a.m. My little star scored 7 points. :)
Then we ate a late breakfast at Huddle House.
Then we went to
Tannehill
for a hike. Brad planned to get a few pictures of me and big Dave.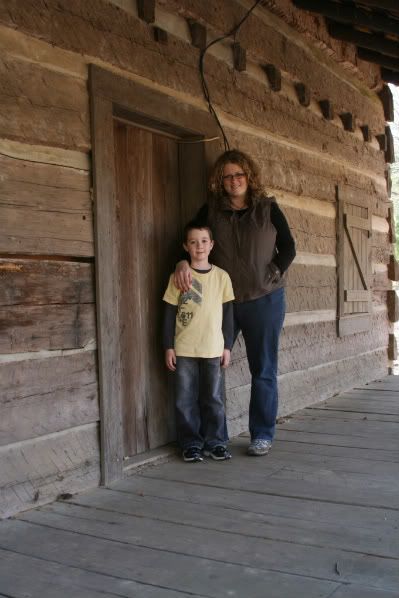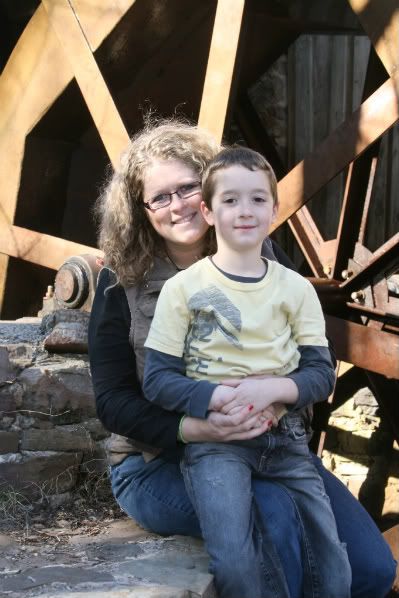 After being at Tannehill for a few hours we came home to get dressed and then head off to dinner at my favorite restaurant.
Brad surprised me by having my best friend join us for dinner. I know that Cara's school schedule is crazy right now and that she wouldn't be able to join us (that girl studies every single night of the week and on weekends).....so when she knocked on the door and I saw her I nearly jumped up and down.
This is our second annual birthday dinner at
Bernie's on Main
(which is my favorite place to eat). I am so glad she joined us. Dinner was fabulous and the company of Cara and my family was great.
To top it off Brad gave me some brand new fabric scissors - that I've been wanting for a long time. These scissors made this girl very happy. I know being giddy over some scissors sounds completely ridiculous to most people...but if you are a crafter at all - you'll probably understand. He also gave me a light box for taking pictures of my stuff to either sell or post here. I haven't used it yet, but will very soon. Just wait.
Brad is so good at always making my birthday something special. I love that man.